Butter
Between 2009 and 2018, I ran a hair and body care business. I photographed much of the product I made to use for marketing. I would often photograph the products in the middle of production, i.e., while still mixing it in the bowl. This created a deeper love of photography for me and from the hundreds of images I took, birthed my first solo exhibition titled
Butter
. Vidoe was also a part of the marketing that customers loved. I would swirl the product around with a spoon or whip it with a hand mixer and capture it in slow motion. The result is watching butters and oils come together or apart, while creating intricate geometric shapes and figures.
The video above is best viewed in full screen and projected (if possible) along with your favorite genre of music playing in the background.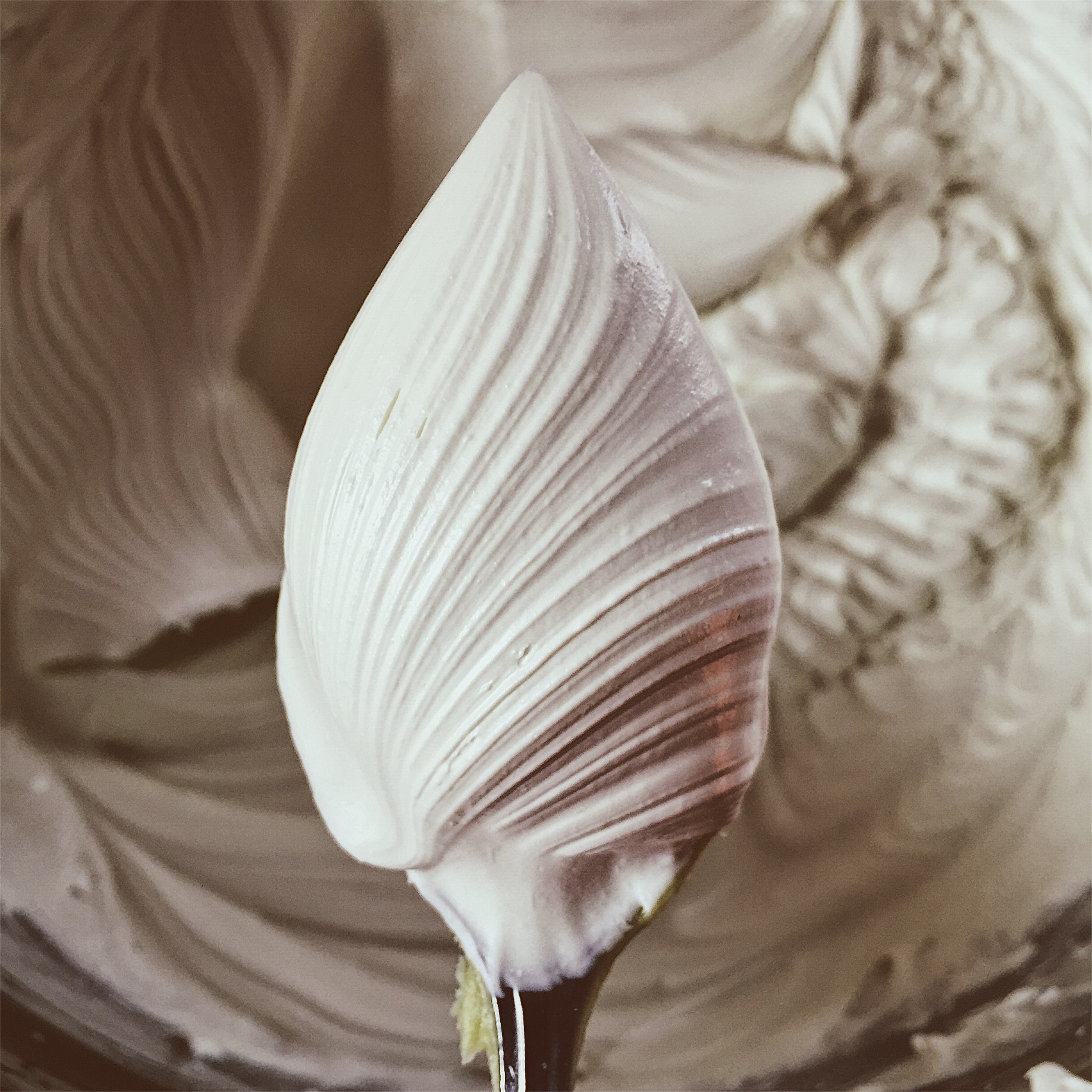 The Griot Musuem of Black History 2nd Annual Juneteeth Art Show & Auction - Group Show

While slavery was abolished in majority of the US, a small city in Galveston, TX had not yet freed the enslaved. It was not until June 19, 1865 that the last of the enslaved in this city were emancipated. Now known as Juneteenth, Black people celebrate this day of independence by gathering and cooking elaborate meals. The first Juneteenth celebration incorporated foods that are red in color, a tradition that is still carried on today. For this group show, I centered some of those food items by photographing bbq, strawberry soda, watermelon, and strawberry gooey butter cookies.

These images are 1 of 1 prints and available for puchase via The Griot Museum. For more information, please contact the musuem at 314-241-7057.