Tasha Nicolé Burton
Multidisciplinary Artist
mstashab@icloud.com
There is a lot *points to temple* going on up there...

weakness Sometimes I procrastinate
strength and I start working only when I need to.

︎&thensome

Key Points
St. Louis, MO born & raised; I still live and love it here.
My practice focuses on race, equity, access, and many other societal factors that profoundly impact us as a collective. As a reserved and observant person, I spend most of my time in thought and analyzing various subjects. This practice of observance while listening to my intuition dramatically informs the way I create my art. My artwork is human-centered, and aimed toward our daily experiences, no matter how pleasant or rife. I am very interested in having teachable moments or producing artwork that requires the viewer to go within themselves and relate to an idea from a space or perspective that they have not experienced before. I want my artwork to draw me into a zone of vulnerability that attracts empathy and a greater sense of understanding.
I am interested in the genesis of social structures, ideas, and other hidden nuances and how they have molded the ways we navigate and operate in the modern world. I advocate for fairness and justice, and with my art practice, I contribute to this by targeting the audience that needs to pay attention to my message. I want the audience to place themselves in the center of my art with ease by creating a sense of relatedness and insight.
When The Womb Is Tender
When The womb Is Tender is a project that involves the constant changes and hardships that many women experience with their reproductive system, specifically, uterine fibroids or UF. I am a sufferer myself with three surgeries in total to remove them, resulting in a total hysterectomy and the removal of my ovaries. Black and Latino women are disproportionately impacted by this medical diagnosis and there has been a lack of significant research to find any primary reasons. There have been speculations that it could be a genetic predisposition but without funding directed towards this, we are consistently ten steps behind a solution. Coupled with healthcare inequities, lack of financial resources to fund surgeries, and general support for these communities, uterine fibroids tend to go undiagnosed, threatening the livelihood of those impacted.
I am seeking 10-15 people (women, transmen, non-gender conforming (but born with female reproductive organs) over the age of 18 with a history of uterine fibroids to document their stories. Each participant will be paid for their time. For more details and to contribute to funding this project, please click the Buy Me A Coffee button below.
I'd like to thank Shift Consulting and The Puffin Foundation for their support.

You are watching Female Accomplice, digital collage, TRT 26s, 2020.

The syncopation of Female Accomplice personifies empowerment,
style, and flair. Black women have a history of using music, hair,
and fashion as not just a means to beautify themselves but to also
display works of art. The video showcases the freedom of expression
a black woman embodies in the absence of societal restraints.

All found video. Credits: Memphis Jookin' via Sheopatra Jones; Music
Animation Machine by Stephen Malinowski, visualizing "Symphony
No. 7, Opus 92 - II Allegreto" by Ludwig Beethoven; Hair Wars Tour
via Black Archives. Watch with audio here.

Group Exhibit Documents: contemporary lens-based art
A softness that can't be denied. No 1 digital photo, 2022
Colors are available to us to utilize in many forms. It is the psychology of colors that transforms them into a mechanism. Historically, colors and their significance have been pre-defined and determined for us. I refer to the Manchester Color Wheel, an emotion-based human design correlating hues with feelings. When employing natural light and colored cellophane, I can project emotion devoid of readied expression to invoke a tangibleness of internal thoughts or energy. A poignant reconstruction occurs within the viaducts of absorption and/or reflection, revealing a loss, gain, or blending of prisms that elicits a new bond or nexus with the self and ephemera.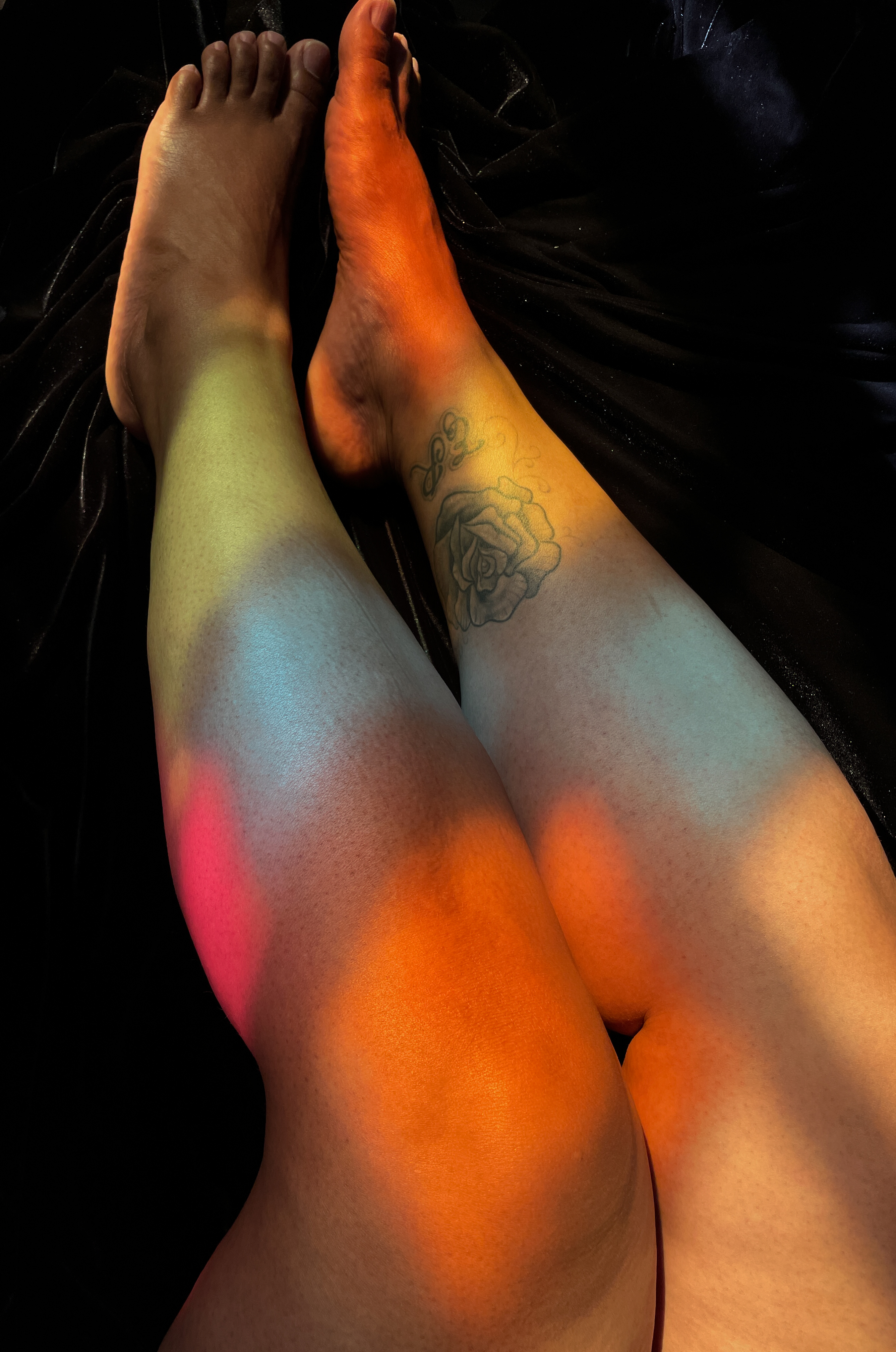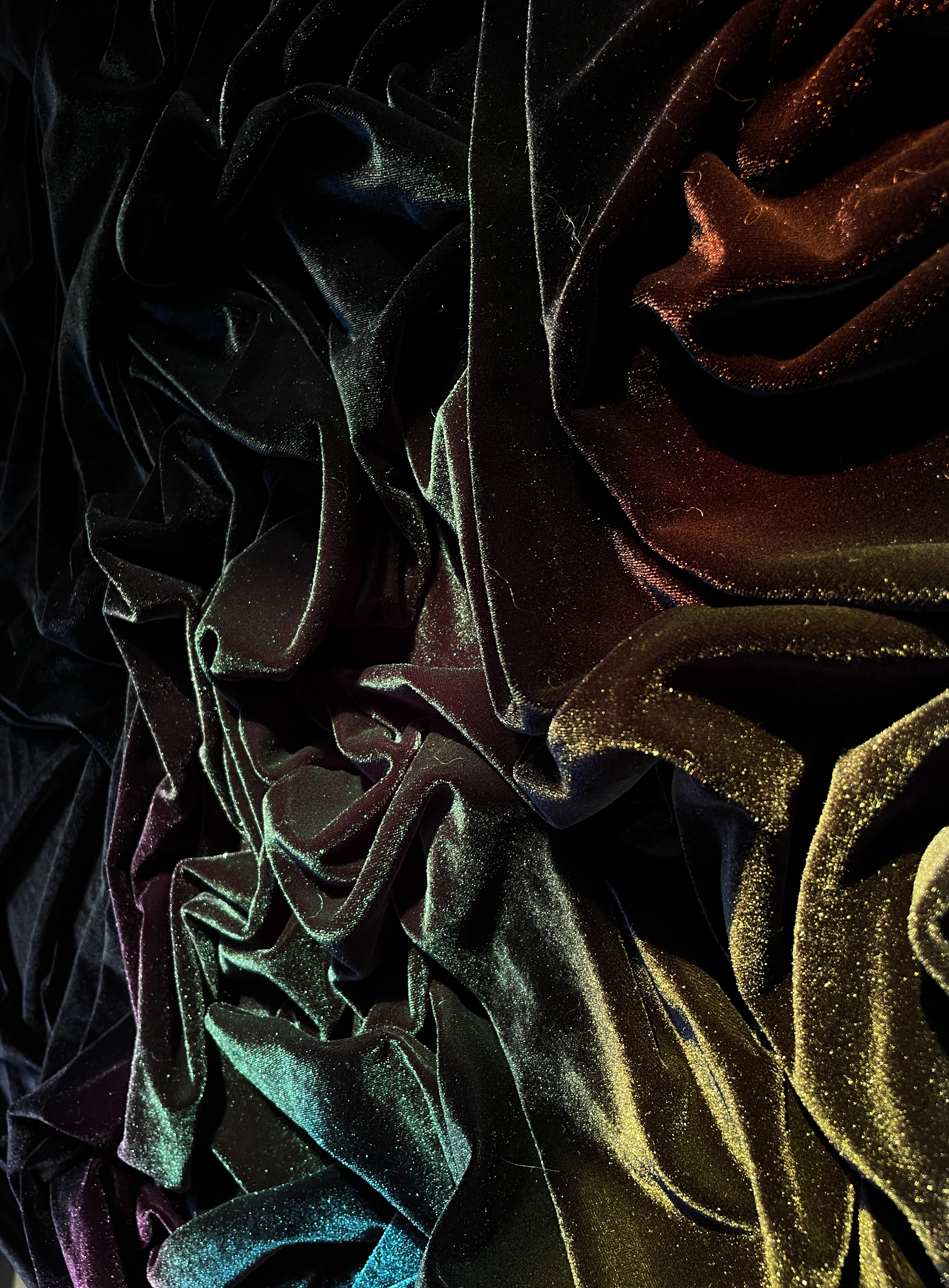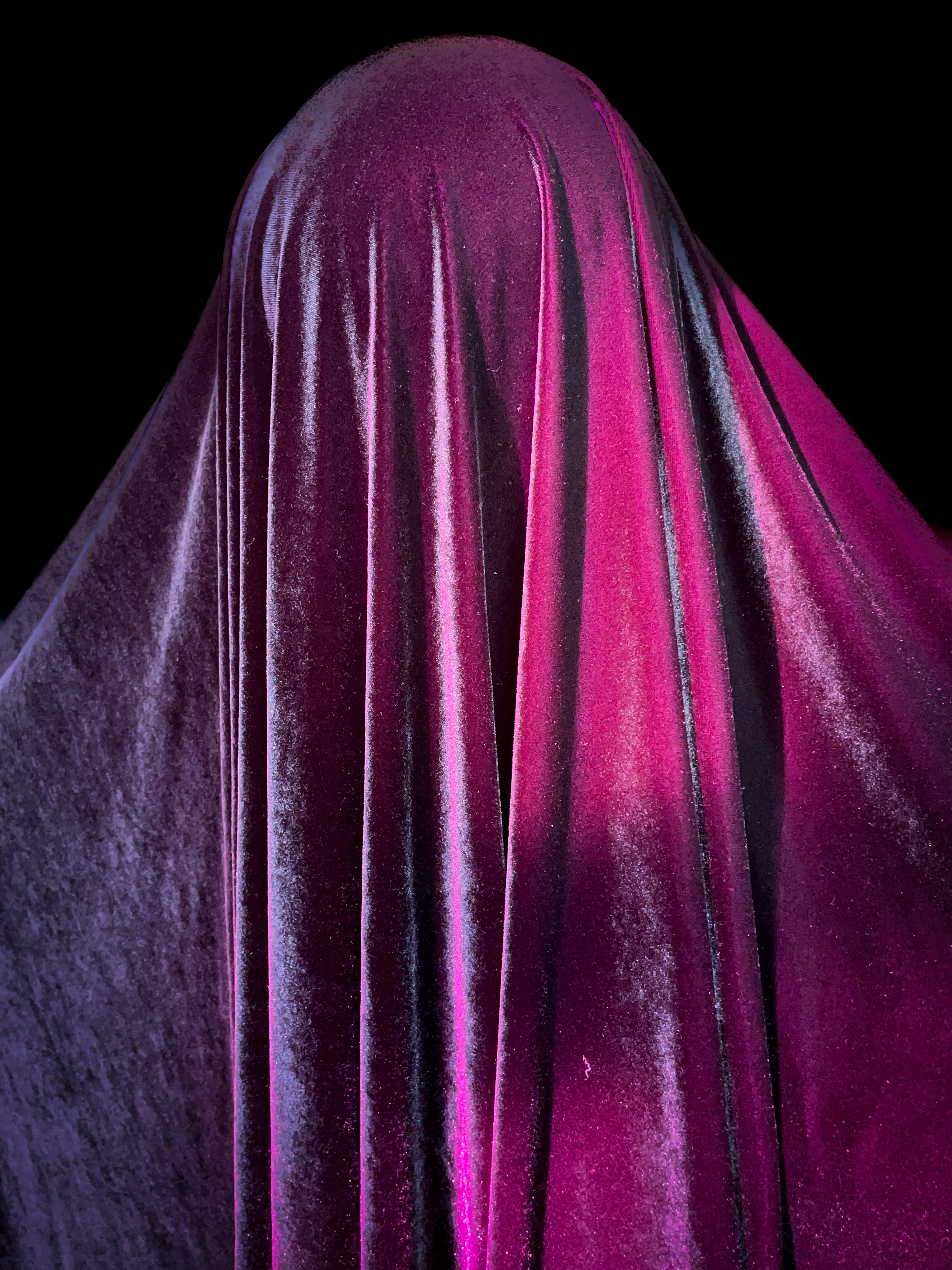 R is for Racism: How ABC Books Taught Children to Hate

discovery When I was 8 years old, I checked out a group of books from my local library, the Lewis & Clark Branch. Named for its location on the Lewis & Clark trail aka HWY 67 in North St. Louis County, it is a large branch with a decent selection of books. In this group of books was an alphabet book. When I turned to the letter N, I did not recognize the word and I asked my father to tell me what it was. He snatched the book out of my hands and stormed off with it. He never talked to me about what it said but I knew it made him upset. In 2018, I thought about this experience and realized that the word in that book was Nigger.

elements I looked online and found more alphabet books that included offensive and derogatory words and images of not only Black people, but indigenous people and other minority groups. I purchased a few and borrowed others from the library and photographed them. There were many books with many pages with just a small selection of the photographs making it into the show.

exhibition I wanted to imagine what it would look and feel like to have these books be part of a school curriculum (Mrs. Fischer's Language Arts Class). What is the level of comfort of owning these books privately as opposed to it being a part of the educational system publicly? Would there still remain this nonchalant feeling of casually teaching one of the most impressionable groups of people, children? Or would there be outrage over teaching hate? Today, we have seen homework that asks to list the pros and cons of slavery or history books that intentionally leave out the marred parts of American History. This is still a controversial topic as we work towards racial equity in the United States.

Along with photographs and the classroom installation, the video Self-Care In 2020 played in a separate room. Putting this work together was not only laborous but also mentally heavy. I wanted to culminate my work and break up that energy by burning the books. This was compliclated for many to say the least, but I felt it was necessary. Some people were upset that the books were burned, and others were happy about it.

The final part of the exhibition was The Reflection Space: How Do You Feel? Stacks of paper with this question across the top were assembled on a table with pens. Attendees were encouraged to fill out a sheet before leaving the gallery. Capturing this real-time feedback resulted in over 80 responses. With the myriad of responses received, I am working on a second iteration of this exhibition.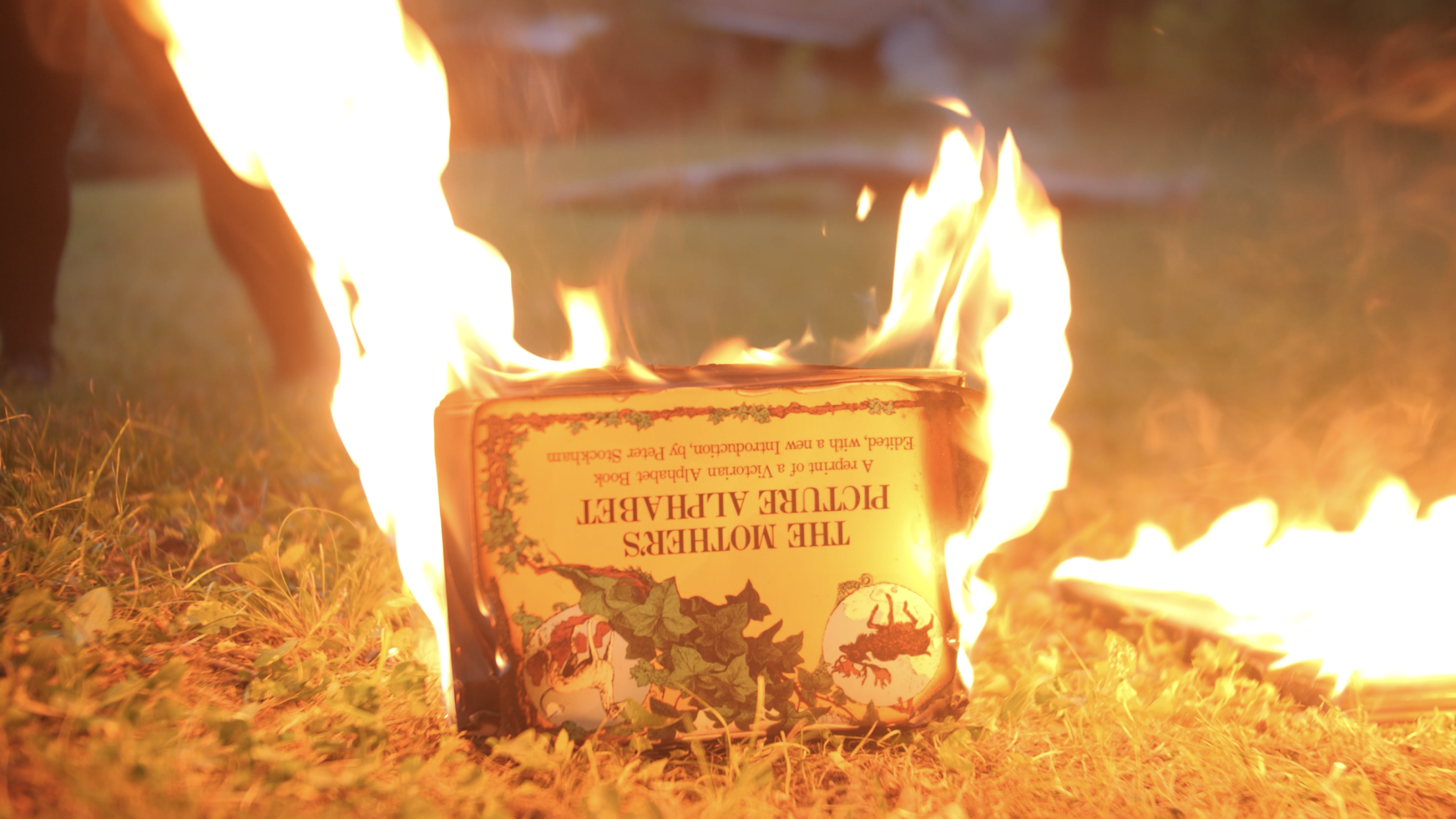 Transitions: Food of the Youths, Ripple, Wave, Shadow and Ashes
This exhibition came about during a transitional period in my life. I was working towards closing a business that I had run for 8 years, entering back into a 9-5, and making the decision to prioritize my art practice. I looked at the genesis of my photography career with Ripple, Wave, Shadow and Ashes. A curated selection of a few images from my first solo show, Butter, in addition to some making their exhibition debut. The bulk of these images are in black and white. The absence of color symbolized endings and laying that part of my journey to rest.

Food of the Youths is a photo-documentary that began with a curiosity of the packaging waste left behind by students of the neighborhood middle school. Empty bags of chips, cookies, empty milk cartons, and soda bottles were usually scattered about in the large field behind the school building. Aside from the impact on our environment, I recalled the days of my childhood where you could eat whatever you wanted with it having minimal impact on your size or shape. You usually worked off the extra calories running around and screaming at the sky with your classmates. It felt rejuvenating to me when reminiscing about my childhood in this way. This project is ongoing, however, it has been haulted due to COVID.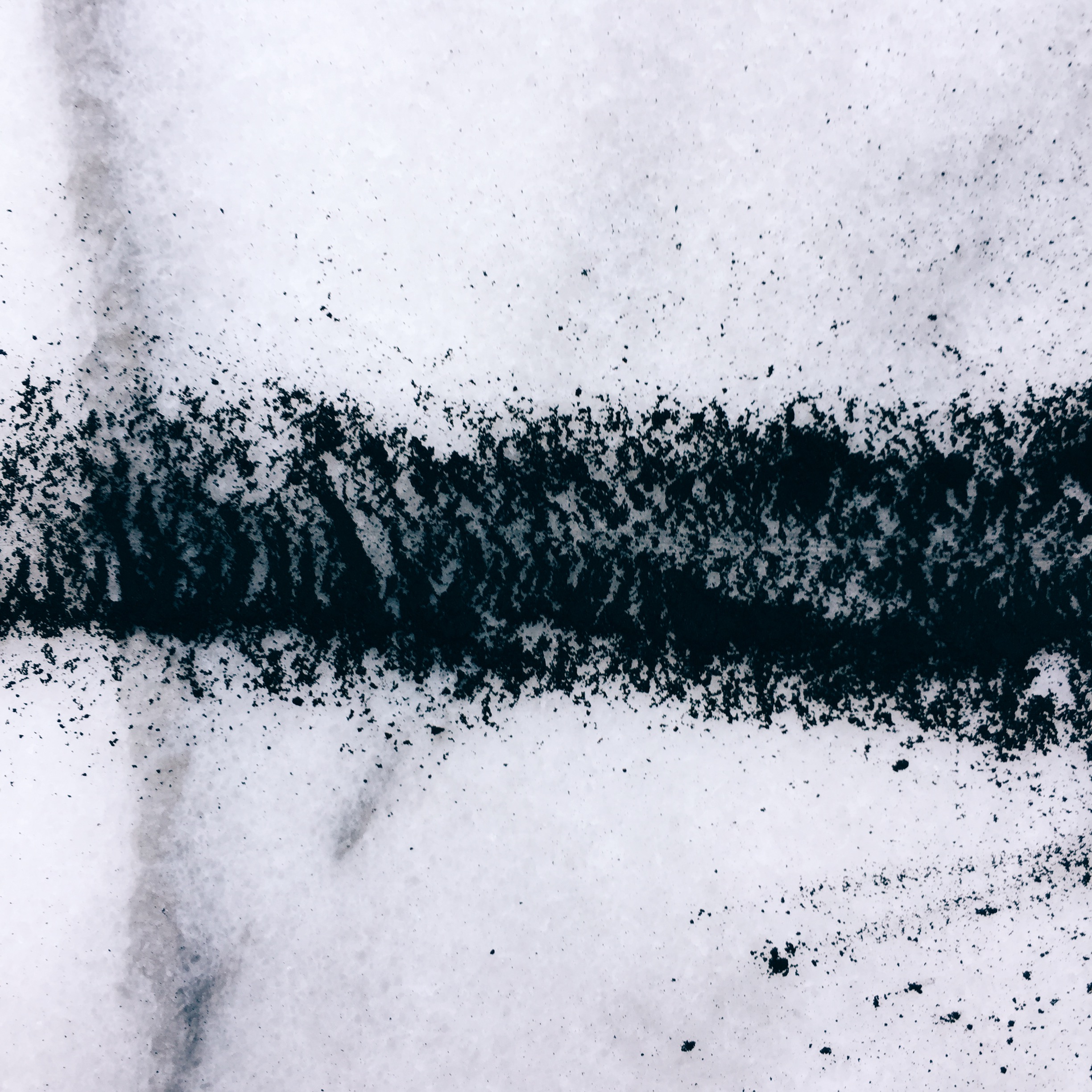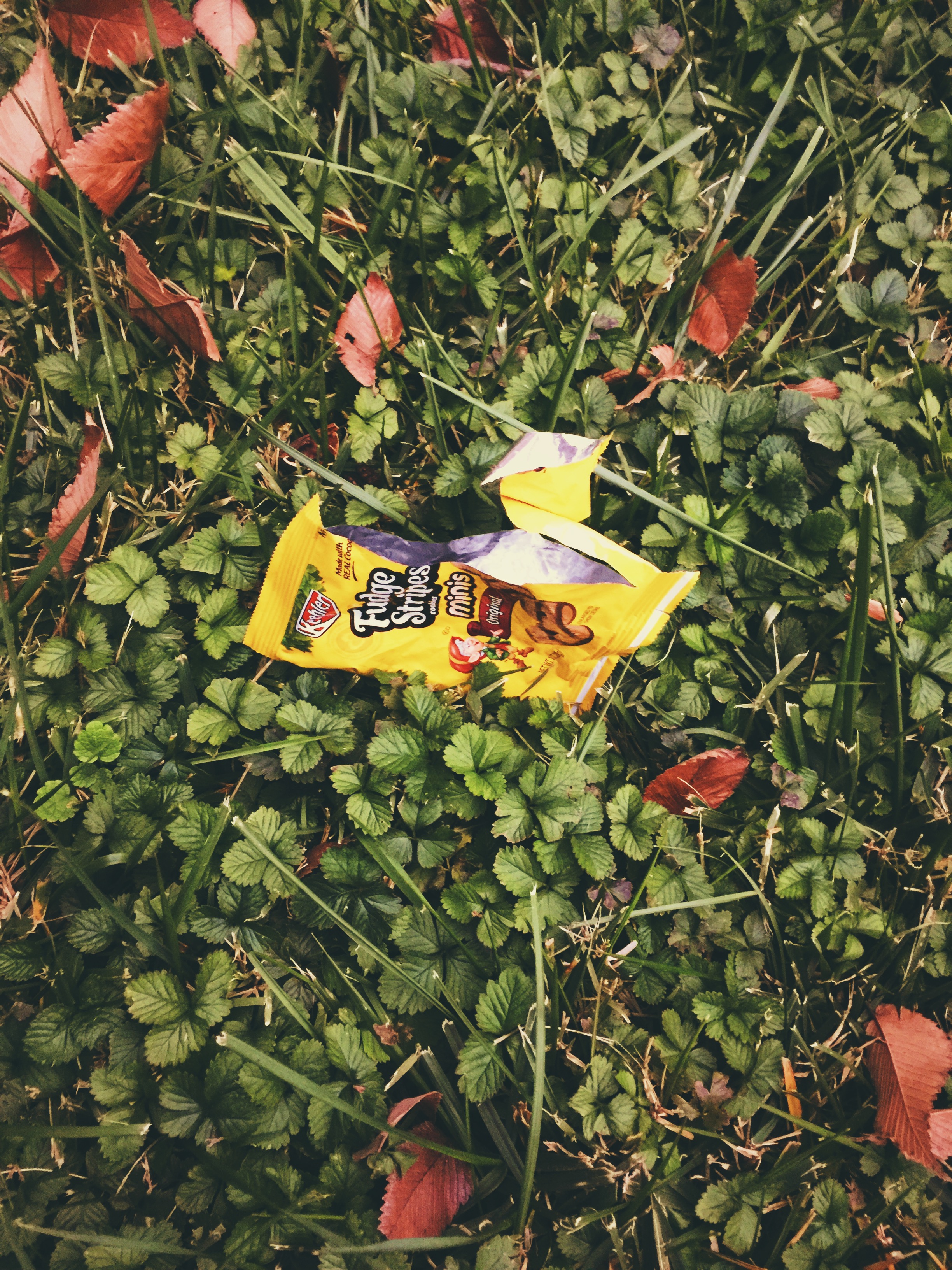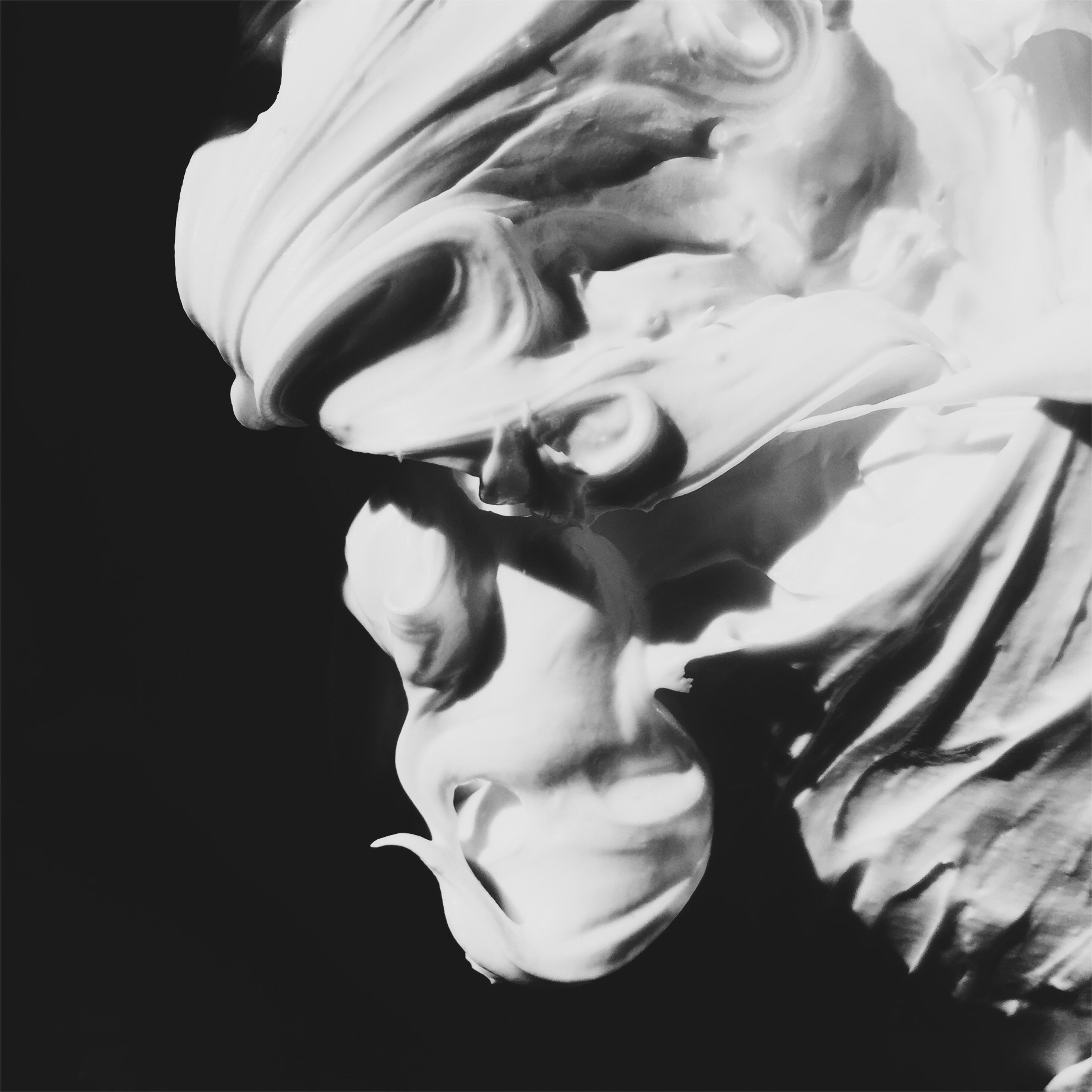 Butter
Between 2009 and 2018, I ran a hair and body care business. I photographed much of the product I made to use for marketing. I would often photograph the products in the middle of production, i.e., while still mixing it in the bowl. This created a deeper love of photography for me and from the hundreds of images I took, birthed my first solo exhibition titled
Butter
. Vidoe was also a part of the marketing that customers loved. I would swirl the product around with a spoon or whip it with a hand mixer and capture it in slow motion. The result is watching butters and oils come together or apart, while creating intricate geometric shapes and figures.
The video above is best viewed in full screen and projected (if possible) along with your favorite genre of music playing in the background.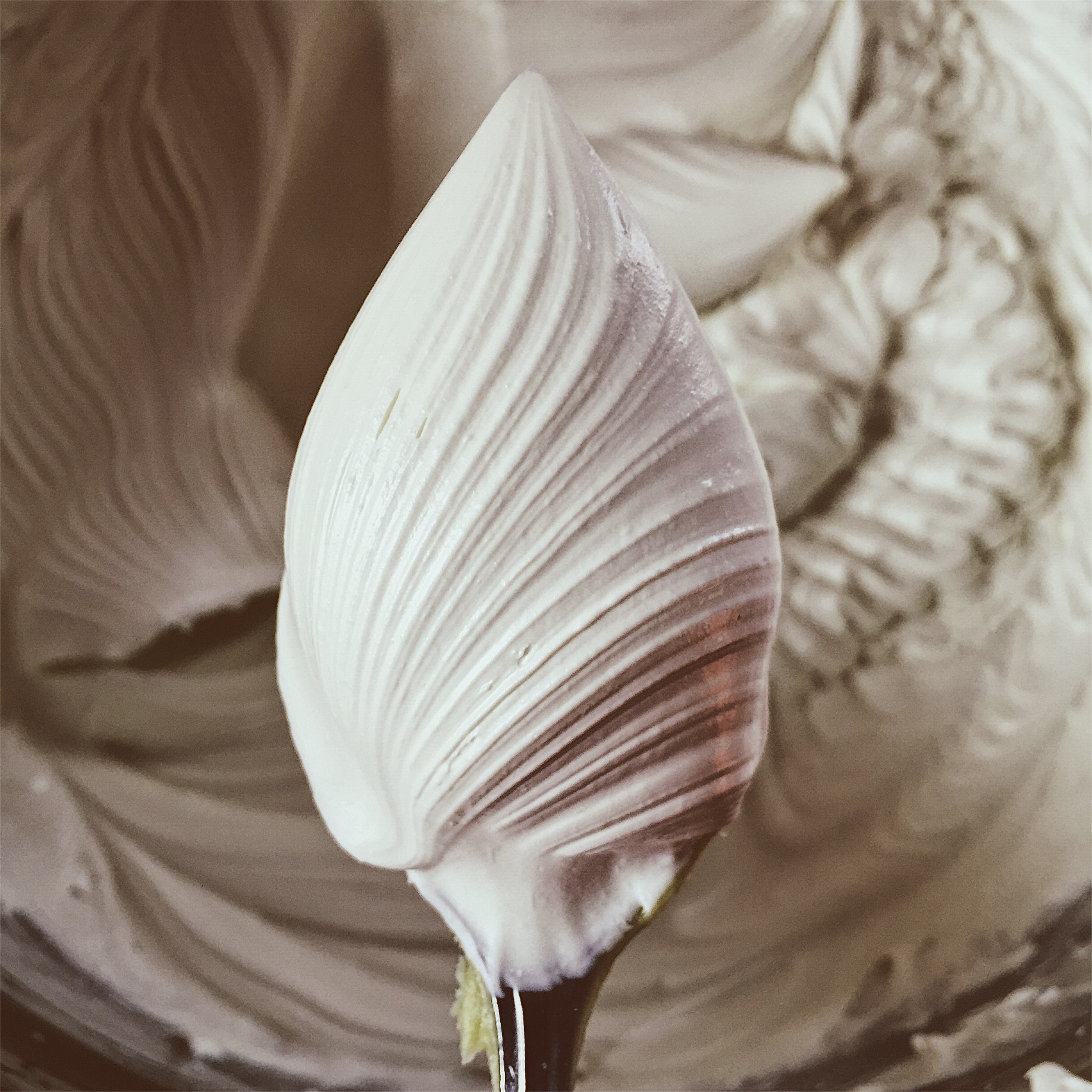 The Griot Musuem of Black History 2nd Annual Juneteeth Art Show & Auction - Group Show

While slavery was abolished in majority of the US, a small city in Galveston, TX had not yet freed the enslaved. It was not until June 19, 1865 that the last of the enslaved in this city were emancipated. Now known as Juneteenth, Black people celebrate this day of independence by gathering and cooking elaborate meals. The first Juneteenth celebration incorporated foods that are red in color, a tradition that is still carried on today. For this group show, I centered some of those food items by photographing bbq, strawberry soda, watermelon, and strawberry gooey butter cookies.

These images are 1 of 1 prints and available for puchase via The Griot Museum. For more information, please contact the musuem at 314-241-7057.